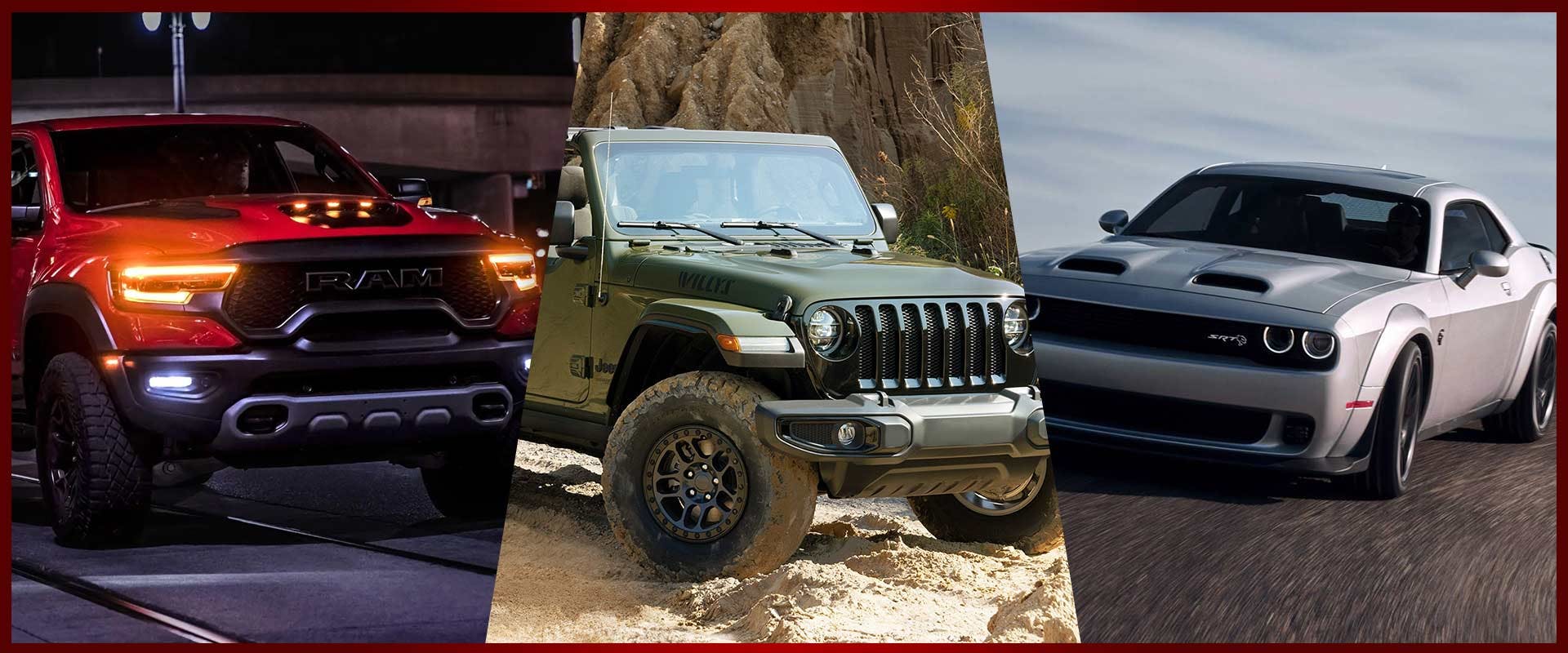 The Ultimate Summer Adventure Vehicles
Summer is the perfect time to embark on thrilling adventures, explore scenic landscapes, and make unforgettable memories. Whether you're planning a road trip with friends, heading to the beach, or venturing into the great outdoors, having the right vehicle can enhance your summer experience. Let's delve into the world of Chrysler, Dodge, Jeep, and Ram vehicles to discover the best cars for summer adventures.
Jeep Wrangler: The Jeep Wrangler is a legendary off-road vehicle that's synonymous with outdoor exploration. Its rugged build, impressive ground clearance, and exceptional 4×4 capabilities make it the go-to choice for off-roading enthusiasts. With removable doors and a convertible top, you can enjoy the thrill of open-air driving while soaking up the summer sun. The Wrangler's spacious interior and versatile cargo options ensure you have ample room for all your gear, making it perfect for camping trips and exploring remote destinations.
Ram 1500: If you're looking to tow a boat, jet ski, or trailer for your summer adventures, the Ram 1500 is a top-notch choice. With its powerful engine options, remarkable towing capacity, and smooth ride quality, the Ram 1500 makes hauling your recreational equipment a breeze. Additionally, the truck's spacious cabin, advanced technology, and luxurious amenities create a comfortable and enjoyable experience for both the driver and passengers.
Dodge Challenger: For those seeking a thrilling summer driving experience, the Dodge Challenger offers an unbeatable combination of power and style. Its muscular appearance, powerful engines, and sporty handling make it a dream car for enthusiasts who crave adrenaline-fueled journeys. The Challenger's comfortable seating, modern infotainment system, and advanced safety features add a touch of practicality to this high-performance muscle car, making it a great option for road trips and cruising along scenic routes.
Chrysler Pacifica: Planning a family summer adventure? Look no further than the Chrysler Pacifica, a versatile minivan that combines comfort, safety, and convenience. With its spacious interior, accommodating seating for up to eight passengers, and an abundance of storage space, the Pacifica is perfect for long road trips with the entire family. It also boasts a range of family-friendly features such as rear-seat entertainment systems, multiple USB ports, and advanced driver-assistance technologies, ensuring a smooth and enjoyable journey for everyone.
Chrysler, Dodge, Jeep, and Ram offer a diverse lineup of vehicles that cater to different types of summer adventures. From the iconic Jeep Wrangler's off-road prowess to the Dodge Challenger's exhilarating performance, each brand brings something unique to the table. Whether you're seeking an off-road adventure, a comfortable family road trip, or a thrilling sports car experience, these brands have you covered.
Before setting out on your summer escapades, it's important to consider your specific needs and preferences to choose the vehicle that best suits your adventure style. So, get ready to embrace the spirit of summer and embark on unforgettable journeys with these exceptional vehicles from Diehl CDJR of Robinson!
Back to Parent Page