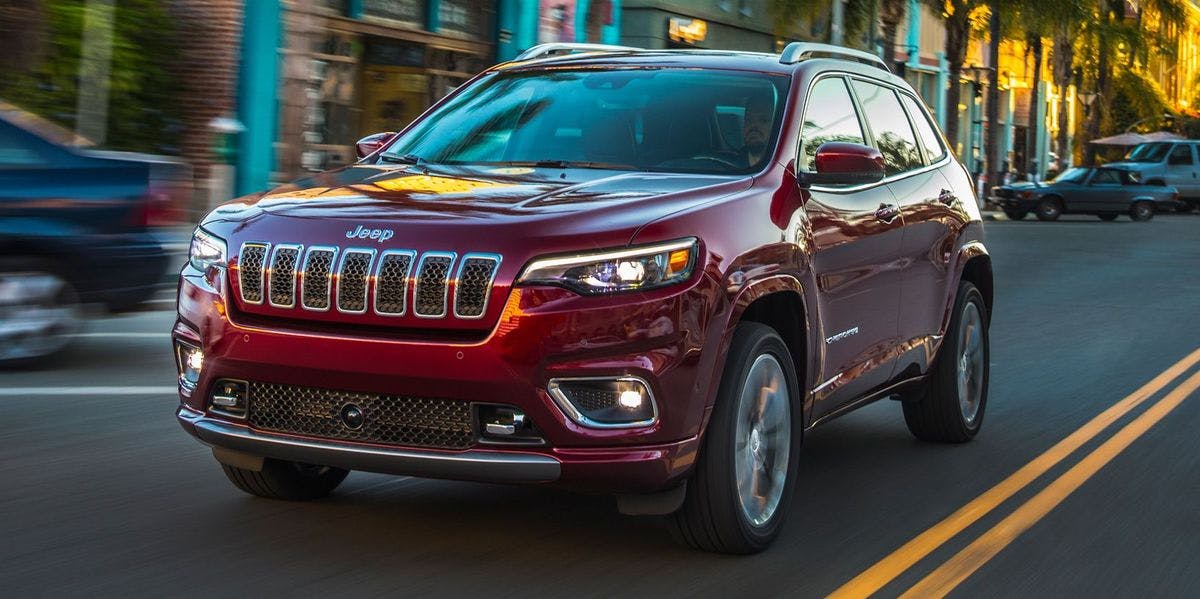 Jeep Cherokee: A Timeless Off-Road Icon
When it comes to off-road prowess and rugged versatility, few vehicles can match the legacy and reputation of the Jeep Cherokee. Born out of a rich heritage of conquering challenging terrains, the Cherokee has captivated adventure enthusiasts for decades. This iconic SUV seamlessly combines a bold design, exceptional off-road capabilities, and modern comfort features, making it a steadfast choice for those who seek thrilling off-road escapades without compromising on everyday practicality.
A Legacy of Adventure: The Jeep Cherokee has been an integral part of the Jeep lineup since its inception in 1974. Over the years, it has evolved and adapted to the changing demands of off-road enthusiasts while retaining its unmistakable charm. From the early generations that showcased boxy shapes and undeniable toughness to the current models that boast refined curves and aerodynamic profiles, the Cherokee has always stood out as a true adventure companion.
Unmatched Off-Road Capabilities: The Cherokee's legendary off-road capabilities are at the core of its appeal. Equipped with Jeep's renowned 4×4 systems, such as the Jeep Active Drive I, Jeep Active Drive II, and Jeep Active Drive Lock, this SUV is ready to tackle any trail with confidence. Whether it's traversing rocky terrain, forging through muddy paths, or climbing steep slopes, the Cherokee's robust suspension, impressive ground clearance, and advanced traction management systems ensure a thrilling and safe off-road experience.
Engineered for Power and Efficiency: Under the hood, the Jeep Cherokee offers a range of powertrain options to suit different preferences. From the fuel-efficient 2.4-liter Tigershark® MultiAir® 2 engine to the potent 3.2-liter Pentastar® V6 engine, there's a powerplant to match every driver's needs. Additionally, Jeep's commitment to efficiency is evident with the available 2.0-liter Turbo engine, which combines power with excellent fuel economy, delivering an optimal balance between performance and conservation.
Contemporary Design and Versatile Interior: Beyond its rugged capabilities, the Jeep Cherokee boasts a modern and refined design that exudes confidence on both city streets and untamed trails. Its aerodynamic curves, signature seven-slot grille, and sleek LED lighting elements make a striking impression. Inside the cabin, a perfect blend of comfort and versatility awaits. Spacious seating, premium materials, and advanced infotainment systems create an enjoyable driving experience, whether commuting or embarking on an epic off-road journey.
Cutting-Edge Technology and Safety Features: Jeep has equipped the Cherokee with an array of advanced technology features to enhance convenience, connectivity, and safety. With the available Uconnect® system, drivers can seamlessly integrate their smartphones, access navigation, control entertainment options, and enjoy hands-free communication. Furthermore, advanced driver-assistance systems, such as blind-spot monitoring, lane departure warning, and adaptive cruise control, provide an additional layer of safety and peace of mind during both on- and off-road adventures.
The Jeep Cherokee remains an icon in the world of off-road vehicles, continuing its legacy of conquering uncharted territories with style and confidence. Whether navigating through the urban jungle or venturing into the great outdoors, this legendary SUV offers a perfect blend of capability, comfort, and technology. With its rich heritage, unmatched off-road capabilities, and modern features, the Jeep Cherokee stands tall as a testament to the enduring spirit of exploration and adventure. Buckle up, embrace the unknown, and let the Jeep Cherokee guide you to unforgettable experiences both on and off the beaten path.
Start your next adventure off right with the Jeep Cherokee, found HERE at Diehl CDJR of  Robinson!
Back to Parent Page