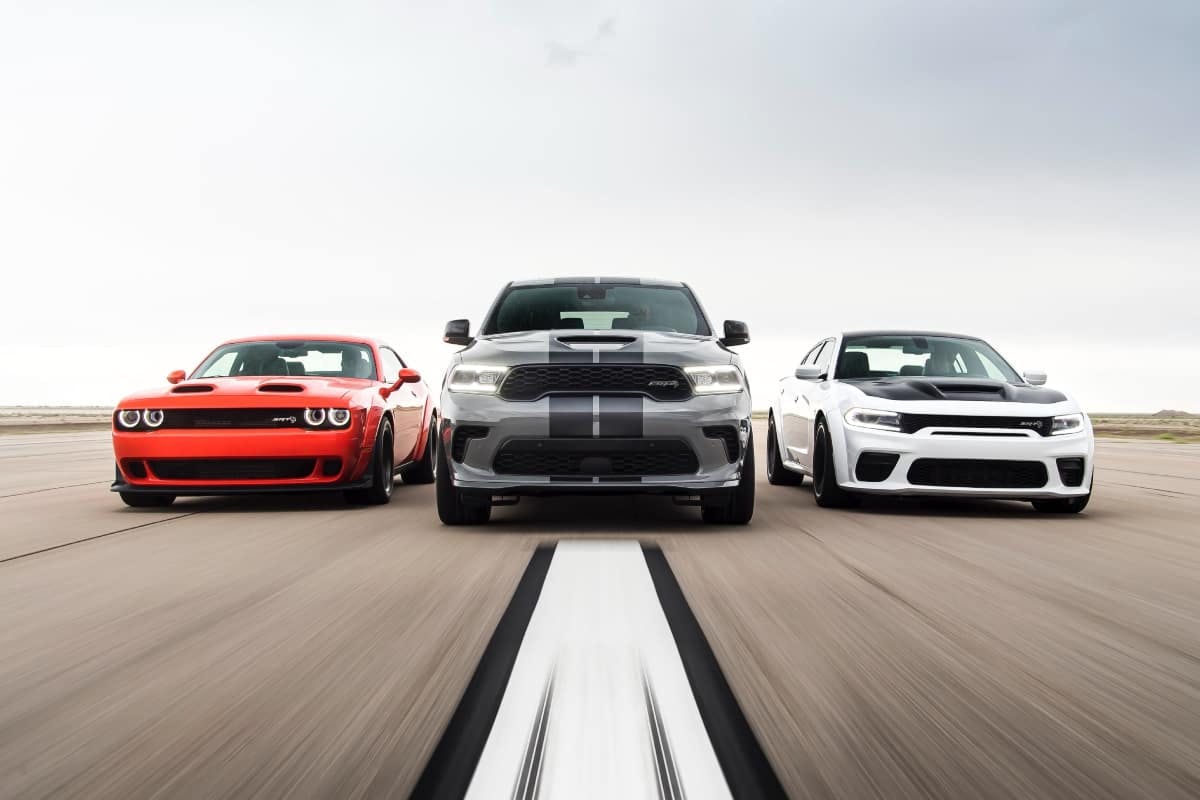 The Best of Dodge Performance: Muscle Cars and Beyond
Dodge is a renowned American automobile brand known for its high-performance vehicles, particularly its muscle cars. The company has a rich history and a strong reputation for producing powerful, fast, and exciting cars that appeal to driving enthusiasts. Let's delve into the best of Dodge performance, covering both their muscle cars and other notable models.
The Dodge Challenger is a quintessential muscle car that captures the spirit of American automotive performance. It boasts a bold and aggressive design, paying homage to the classic muscle cars of the past. The Challenger offers a range of powerful engines, including the legendary Hellcat and Demon variants, which deliver mind-blowing horsepower and torque. With its unmistakable presence on the road, the Challenger combines retro styling with modern technology and performance, making it a top choice for muscle car enthusiasts.
The Dodge Charger is another iconic muscle car that has gained significant popularity. While sharing a platform with the Challenger, the Charger offers the convenience of a four-door sedan while retaining its aggressive styling and exceptional performance. The Charger lineup includes various trims, ranging from the V6-powered models to the high-performance SRT Hellcat and Hellcat Redeye variants. With its blend of power, comfort, and spaciousness, the Charger appeals to those seeking a muscle car experience with practicality.
Dodge Viper
The Dodge Viper holds a special place in the hearts of performance car enthusiasts. It is a two-seat sports car that showcases raw power and exhilarating performance. The Viper's distinctive design features a long hood, muscular lines, and a low-slung profile, which exude a sense of speed and athleticism. Powered by a V10 engine, the Viper delivers incredible horsepower and torque figures, offering an adrenaline-inducing driving experience. The Viper has become an icon in the sports car world, representing American power and performance at its best.
While muscle cars are Dodge's primary focus, they also produce high-performance SUVs. The Dodge Durango SRT is a prime example of a family-friendly vehicle that doesn't compromise on power and performance. This three-row SUV is equipped with a robust V8 engine, delivering impressive acceleration and towing capability. The Durango SRT combines ample passenger and cargo space with a dynamic driving experience, making it an appealing option for those who desire performance and versatility.
The all-new 2023 Dodge Hornet is Dodge's all new plug-n hybrid and built to perform.  The G/T is capable of 268 horsepower and its streamlined build is responsive and powerful. Activate Sport Mode from the steering wheel button to reveal the incredible handling this car has to offer.  The R/T combines the benefits of internal combustion with the immediate power of electrification.  The 2024 Dodge Hornet R/T (available summer 2023) is the most powerful Compact Utility Vehicle. Capable of 288 horsepower and manufacturer estimated 30 miles of all-electric driving, the Hornet R/T Performance Hybrid will push the limit with seven available performance features. For some extra thrill, strap into the driver seat and enable the all-new standard PowerShot to unlock bursts of the maximum available electric power. The Hornet combines it's vast utility with aggressive looks, merging iconic American muscle with tech to reimagine what a Compact UV can be.  It brings all aspects of muscle to a whole new breed of vehicles from available 20-inch rims, your choice of seven unique finishes, dual exhaust tips and Dodge Branded Brembo brake calipers.
In addition to their standalone models, Dodge offers performance packages that further enhance their vehicles' capabilities. For example, the SRT (Street & Racing Technology) packages are available for the Challenger, Charger, and Durango models, providing various upgrades such as performance-tuned suspensions, high-performance brakes, and optimized engine tuning. These packages elevate the driving experience and allow enthusiasts to customize their Dodge vehicles to their liking.
Overall, Dodge's commitment to performance is evident across its lineup of muscle cars and beyond. Whether it's the raw power of the Challenger and Charger, the iconic status of the Viper, or the versatility of the Durango SRT, Dodge offers a range of vehicles that cater to different driving preferences. With their blend of bold design, powerful engines, and cutting-edge technology, Dodge performance vehicles continue to captivate automotive enthusiasts and maintain their reputation as some of the best American performance cars available.
Click Here to check out the range of vehicles Dodge has to offer at Diehl CDJR of Robinson!
Back to Parent Page