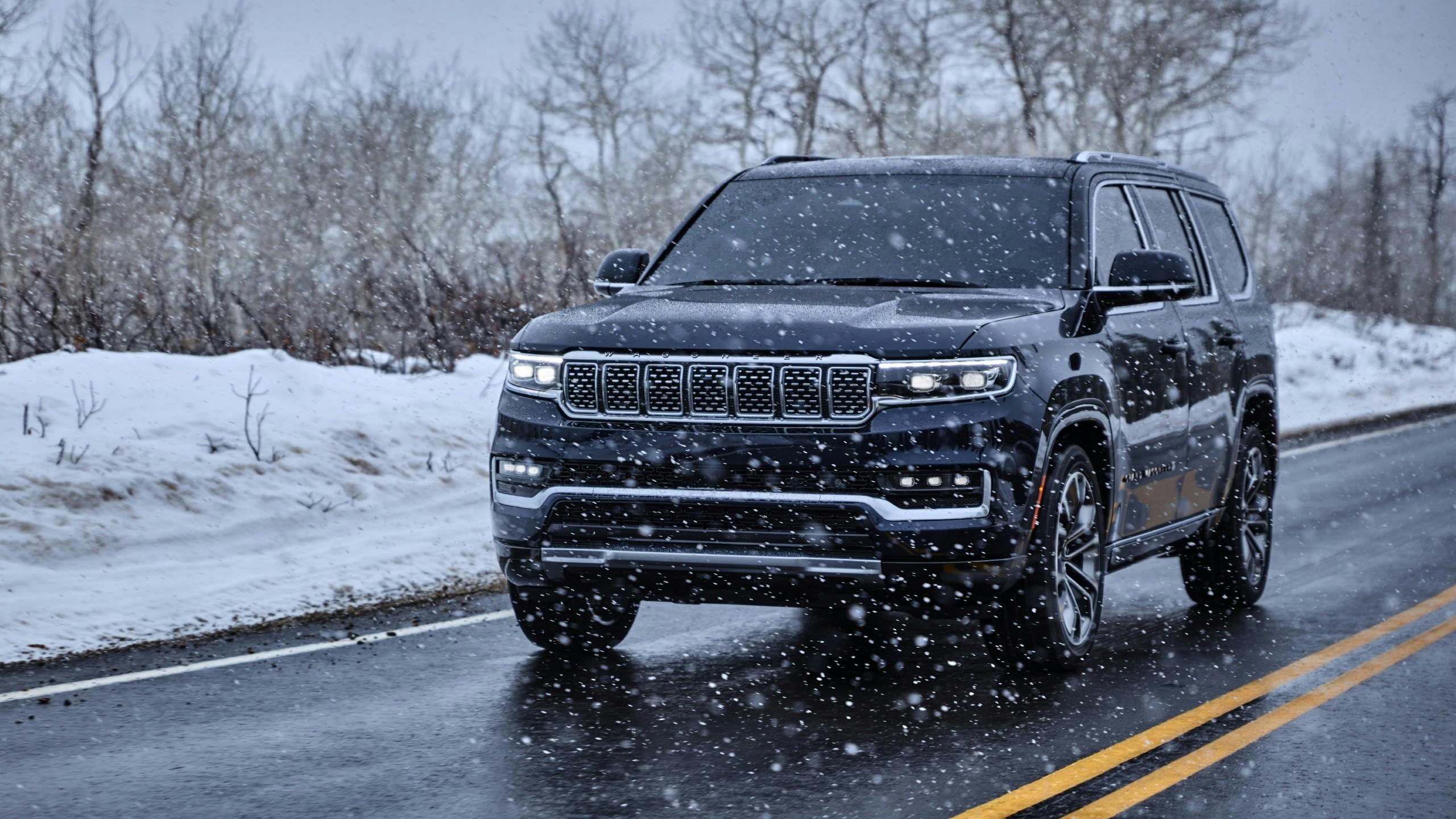 2023 Jeep Grand Wagoneer Series III: Luxury Redefined
In the realm of luxury SUVs, the 2023 Jeep Grand Wagoneer Series III stands out as a beacon of sophisticated design, unwavering performance, and a legacy that spans generations. With a heritage that dates back to the 1960s, the Grand Wagoneer continues to push the boundaries of what an SUV can be, combining opulence with off-road capability, all while carrying the Jeep brand's legendary spirit of adventure.
Luxurious Design, Inside and Out
The 2023 Jeep Grand Wagoneer Series III is a testament to the art of craftsmanship. From the iconic seven-slot grille to the meticulously detailed interior, every element of the Grand Wagoneer Series III exudes elegance and refinement. The premium materials and thoughtful design accents create an ambiance that is both inviting and luxurious, making every drive a truly indulgent experience.
Unmatched Performance
Despite its luxurious appeal, the 2023 Jeep Grand Wagoneer Series III doesn't compromise on performance. Equipped with a powerful engine and advanced four-wheel-drive capabilities, this SUV is ready to conquer any terrain, whether it's a rugged mountain trail or a bustling urban street. With its superior towing capacity and advanced suspension system, the Grand Wagoneer Series III ensures a smooth and confident ride, no matter the driving conditions.
Innovative Technology
The Grand Wagoneer Series III seamlessly integrates state-of-the-art technology, providing both driver and passengers with a connected and intuitive driving experience. The advanced infotainment system, complete with a large touchscreen display and user-friendly interface, keeps you informed and entertained throughout your journey. With a suite of driver-assist features and safety technologies, the Grand Wagoneer Series III prioritizes your peace of mind, ensuring a secure and comfortable ride for you and your loved ones.
Spacious and Versatile Interior
Step inside the 2023 Jeep Grand Wagoneer Series III, and you'll be greeted by a spacious and versatile interior that offers ample room for both passengers and cargo. Whether you're embarking on a cross-country road trip or simply running errands around town, the Grand Wagoneer Series III provides the practicality and flexibility you need for any adventure. With its customizable seating options and generous cargo space, this SUV is designed to accommodate your every need and desire.
The 2023 Jeep Grand Wagoneer Series III represents the perfect fusion of luxury, performance, and versatility, embodying the spirit of adventure that is synonymous with the Jeep brand. With its sophisticated design, robust performance, innovative technology, and spacious interior, the Grand Wagoneer Series III is poised to elevate your driving experience to new heights. Whether you're seeking luxury, capability, or a combination of both, the 2023 Jeep Grand Wagoneer Series III is ready to accompany you on every journey, no matter where the road takes you.
Back to Parent Page